Home
SONNENHAUS HAVELBERG
Elegant Homesharing – full of History
Willkommen! Bienvenue! Welcome!
We offer you a classic Bed and Breakfast as you may have experienced on the British Isles or as a chambre d'hôtes in France. For the moment, we offer two rooms with 1,60 meter large double beds and one single room with a 1,40-meter bed – all with an unrivaled view on the town's church in red brick. Plus, you enjoy a (side) view on river Havel and – this is really spectacular – a view of flocks of birds flying over the church. All rooms have private sanitary facilities offering you a rain shower and fluffy towels made from organic cotton.
Your castle for the night...
So just look forward to your stay at our house: We only worked with materials that are fine both for our climate and people's health. For instance we choose wood, clay and lime paint. We did not use one can of expanding foam in the house, no styrofoam and no plasterboards. There's no formaldehyde evaporations and no plasticizers, no wood preservative chemicals or other preservatives, as you would for instance find them in laminate, PVC flooring or emulsion paint. And why? Because we know that they are neither good for ourselves nor for our guests, neither for our climate nor for our future. So the floors in the guestrooms were made in the 18th or 19th century, we sanded them and then applied organic wood lye and soap. The walls were painted with natural lime casein paint; we chose colours that were already used in this house during the 18th century. But we were never only focused on healthy and historically correct materials – but we also wanted the whole thing look good. And to make it fit well with everything that was already there. Consequently, we saved as many historical pieces as possible or bought other old pieces that went well with the place.
Our double rooms start at 99 Euros / night, our singles at 79 Euros. If you stay three nights or longer, we are happy to offer a discount for long-stay.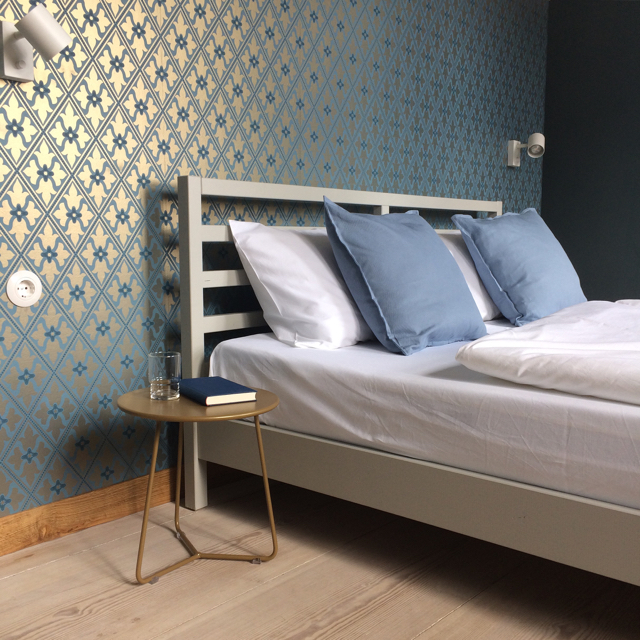 Start your day easy...
As far as the current COVID-19 regulations allow (for instance distancing with other guests), we are happy to serve breakfast to you – all the ingredients are at least organic, regional or homemade. So start your day happy, healthy and delicous.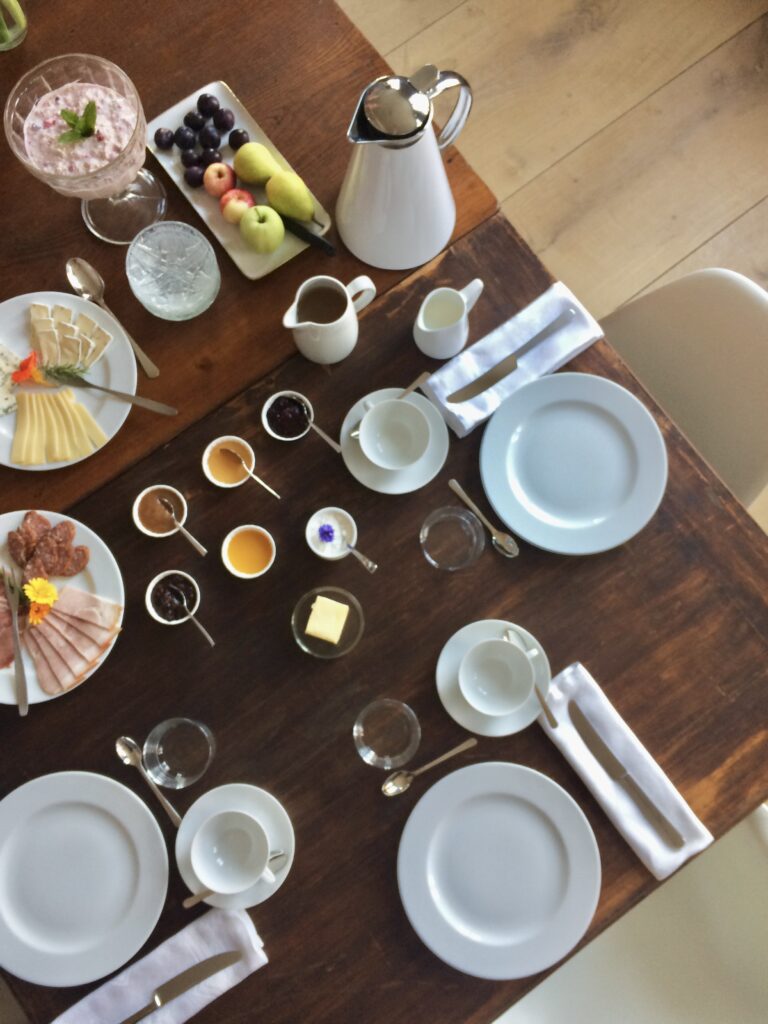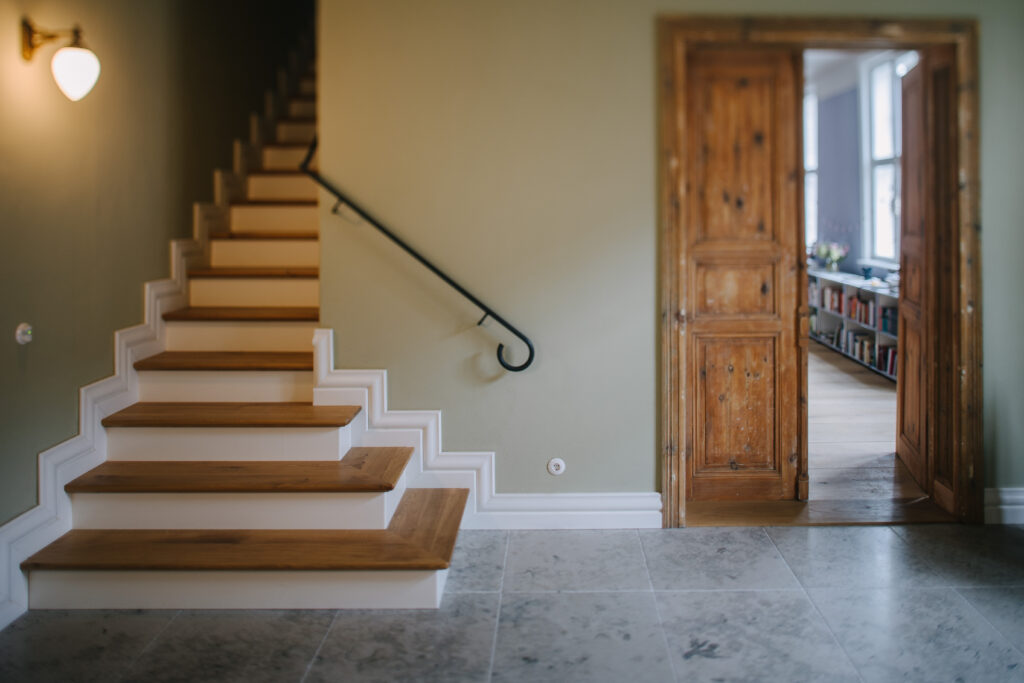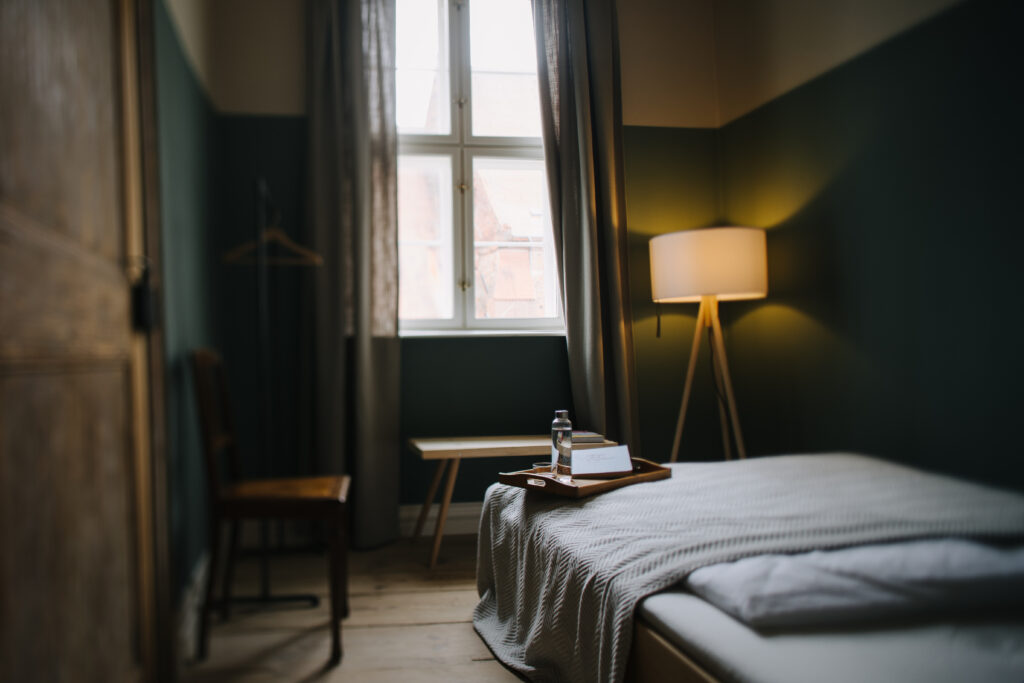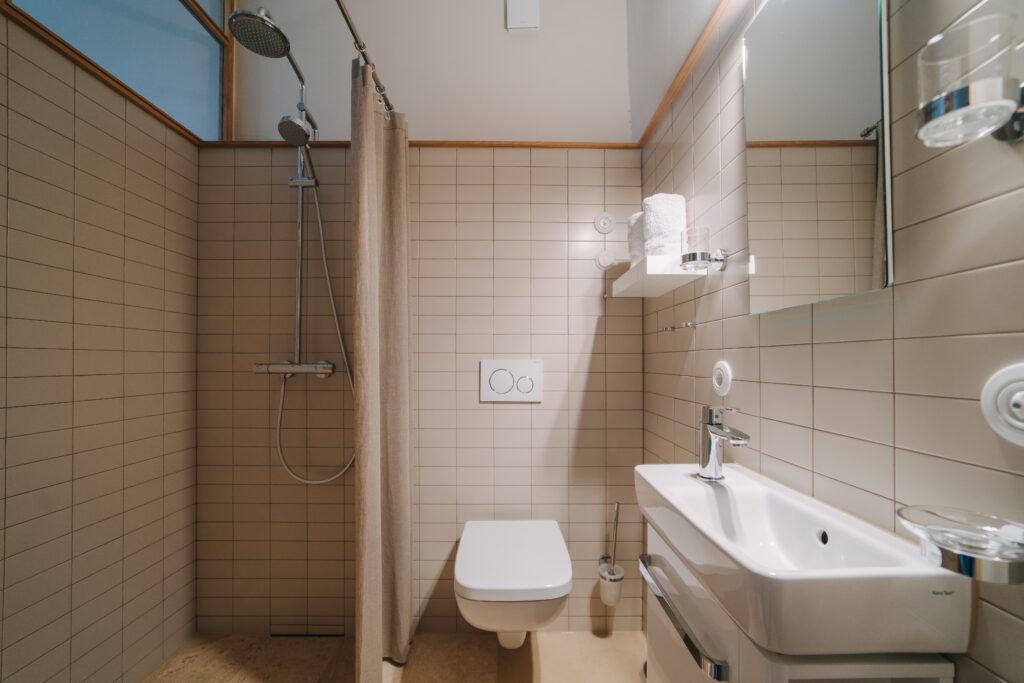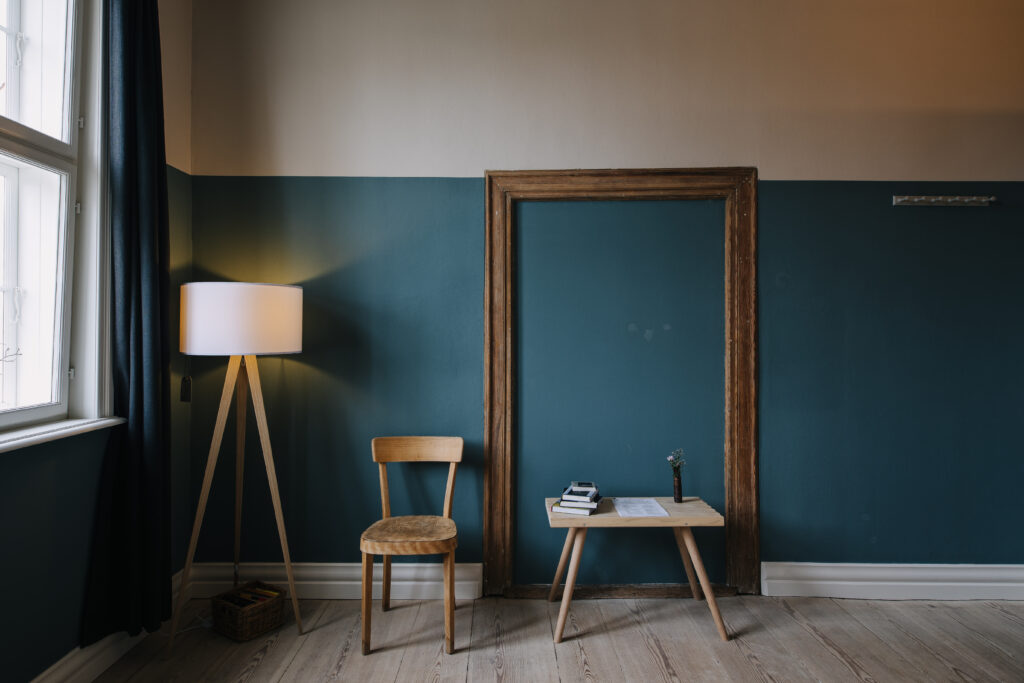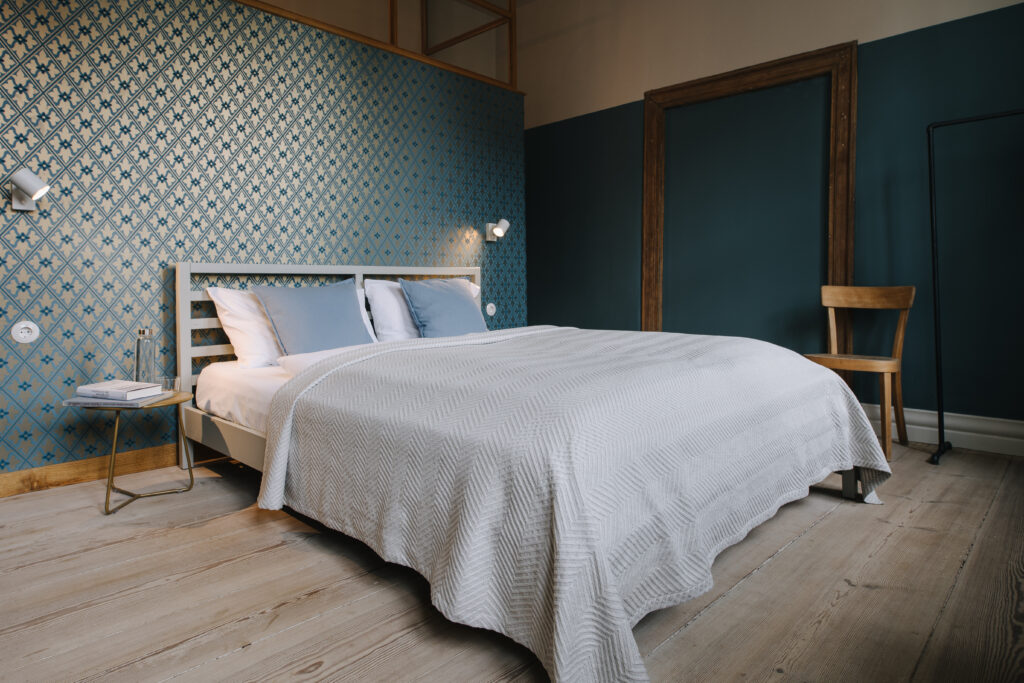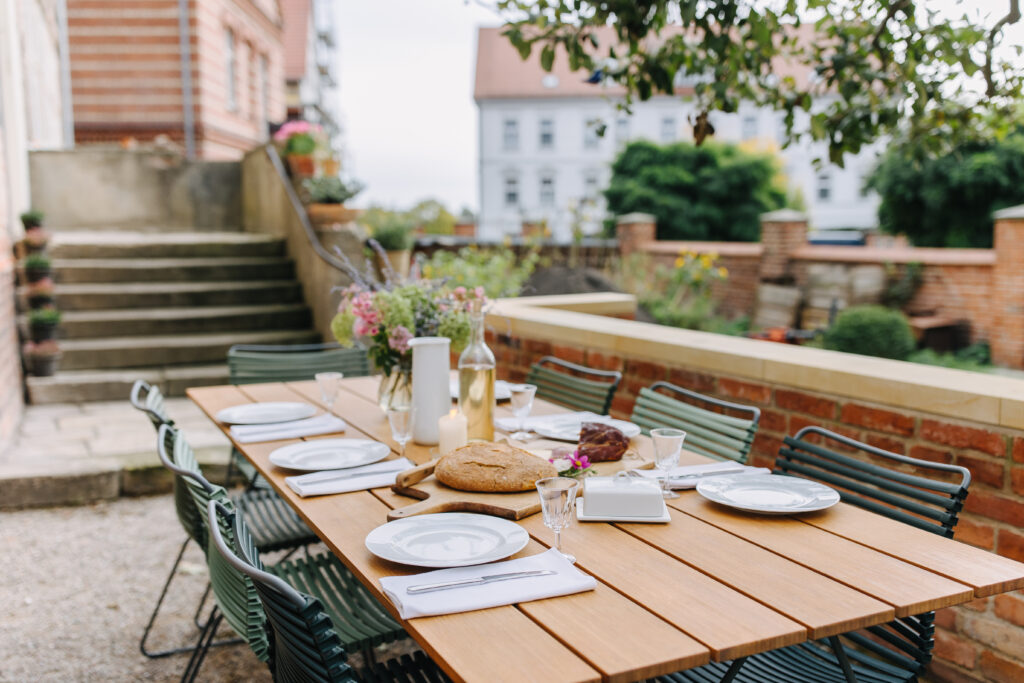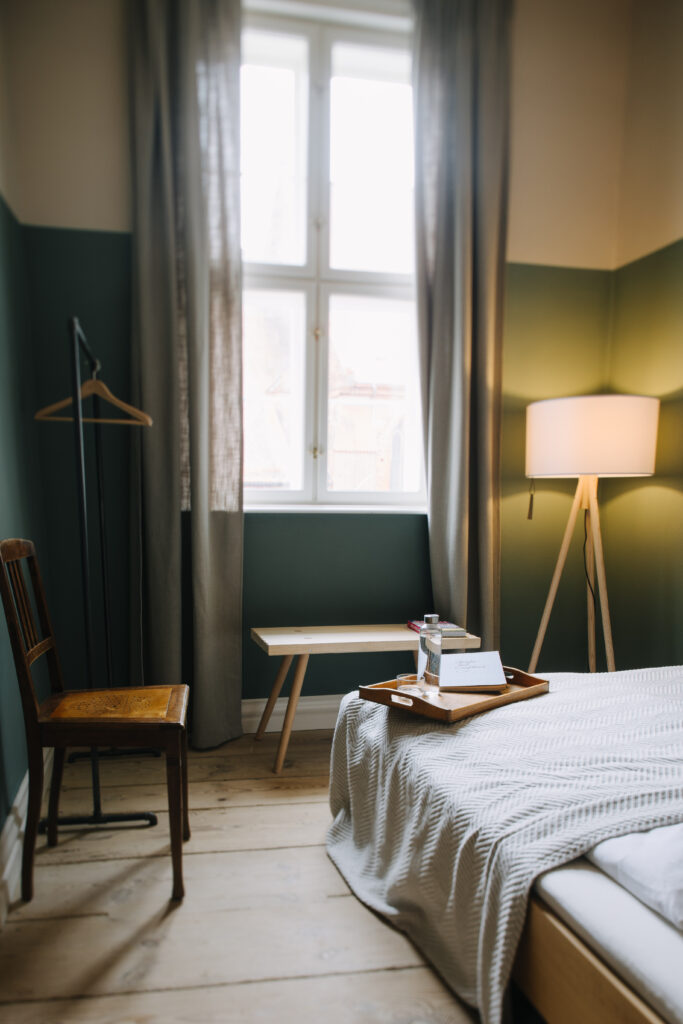 Relax and discover...
Sometimes you meet locals from the area - be it on site or somewhere else - and then you ask these people what is actually going on on the Elbe and Havel and what you can do. And then they just wave off: "There's nothing there." But please: Don't get confused, it's just some sort of mania to say so.
Because there is a lot to do and experience here - starting with very long and lonely bike or hiking tours through the Havel meadows, along the Elbe or in endless forests. In winter - provided it is cold enough - we ourselves enjoy nothing more than gliding over the frozen Havel meadows on ice skates. In this sense: You can simply use the sun house as a retreat to escape from everyday life. The clocks tick differently here.
In the Altmark there are also (nearly) countless medieval churches with wall paintings and valuable organs (we have the highest church density in Germany!) That are waiting to be discovered. And fantastic swimming and picnic areas, with sunrise or sunset, which you can enjoy all by yourself or with a little bit of hustle and bustle, just as you like.
When it comes to finding yourself, seminars of all kinds also provide support - we have a pretty good overview of what is currently on offer through the culture distribution community.
If you are looking for quiet, fine, but top-class culture, you will find it here - at organ or chamber concerts, readings or at the performances of "Dorf macht Oper" – where an opera play is shown in a former pigsty. And please note: We will not allow guests to leave without having attended the Werben Biedermeier market who come to us at the time of this unique spectacle. The same rule applies of course to the Havelberg horse market ("Pferdemarkt") with its fair and its huge flea market, where you can find everything you need to furnish your own home almost as beautifully as the our Sonnenhaus.
The story behind...
The house was built in 1735 as pastors house and used as such until about 1900. Then the pastor wanted to have something new – and had a brick house built next to the old half timbered rectory. Then, the older building served as residence and had rooms for the parish. After 1990 the parish structure was reformed – and the house was no longer of use for religious purposes. So it was sold – and we could finally buy it in 2014. At the time is was not really in a deplorable, but still in a very bad condition.
Bis etwa 1900 war es auch als solches genutzt, bis östlich davon ein Neubau mit Backsteinfassade diese Rolle übernahm – schließlich wollte der Pfarrer auch endlich ein modernes Haus bewohnen. Ab dann bis in die 1990er Jahre beherbergte das Sonnenhaus die Räume der evangelischen St. Laurentius-Gemeinde und Wohnungen. Nachdem sich die Dom- und die Stadtgemeinde zusammengeschlossen hatten, hatte es keine echte Aufgabe mehr. Zuletzt war die Lebensmittelausgabe der "Havelberger Tafel" darin untergebracht.
By the way: Pour ceux qui préfèrent communiquer en Français: Soyez les bienvenus! On vous attend avec impatience!
If you read German, you may follow our adventures in saving the old pastors house: www.rueckwanderer.wordpress.com
After 2018 there was no time for long blogposts – we substituted with photos on Instagram: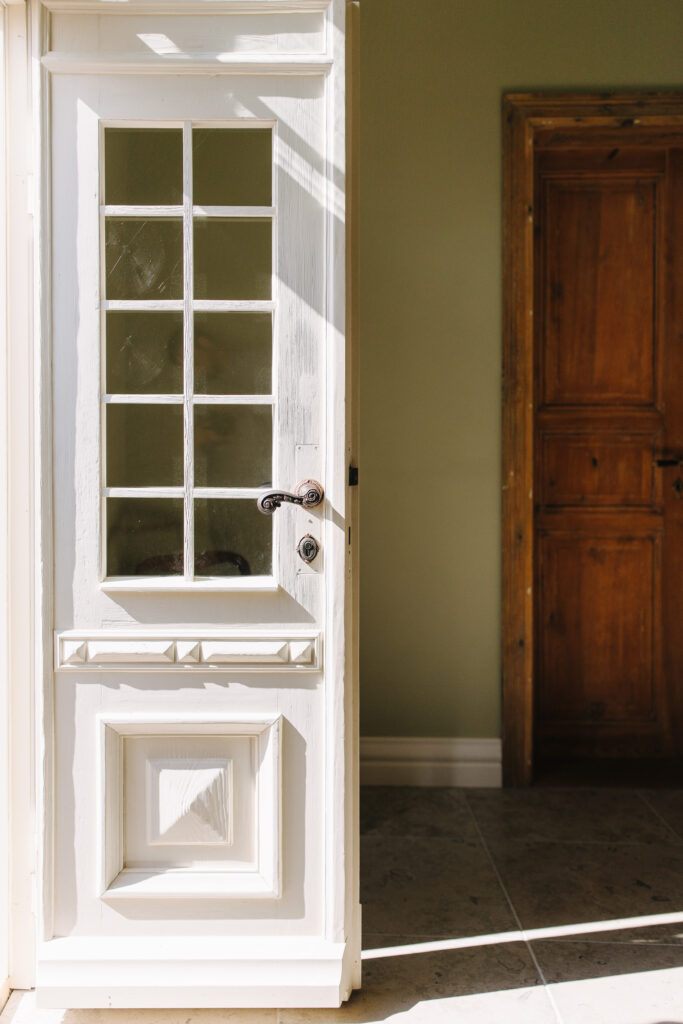 Yes – you're right to expect a calender with our availabilities here and a possibility for direct booking. But there's none, just because what we love the most is to be in direct contact with our guests. So just write us an email or call us directly, we're happy to answer.
Der Preis für unsere Doppelzimmern beginnt in der Nebensaison bei 99 Euro / Nacht, für die Einzelzimmer bei 79 Euro. Für Aufenthalte ab 3 Nächten geben wir sehr gerne einen Longstay-Rabatt.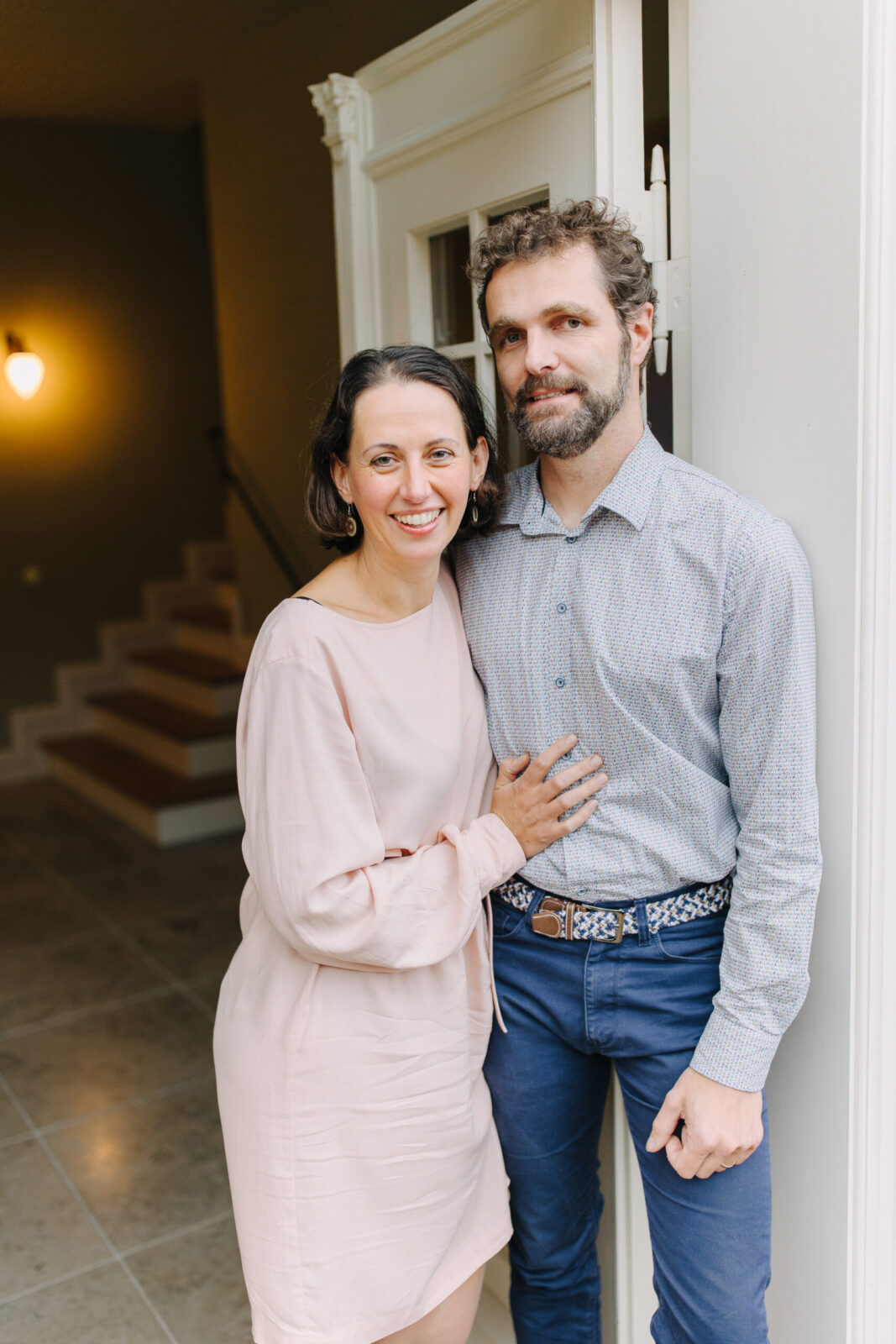 Sie erreichen uns unter Tel. +49 176 222 77 307 oder via [email protected]
Herzlich grüßen aus dem Sonnenhaus
Barbara & Florian